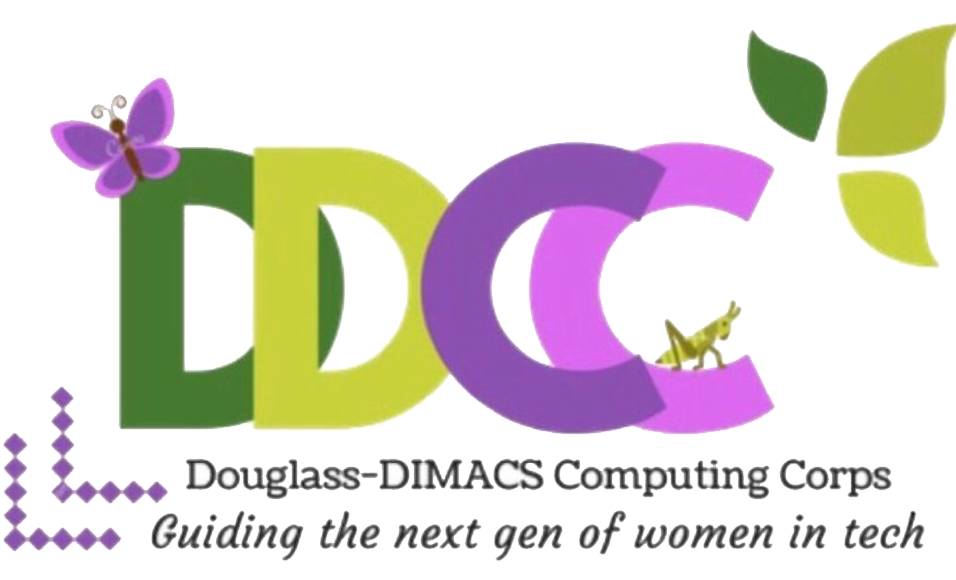 The Douglass-DIMACS Computing Corps focuses on helping women succeed in computing while providing them with the opportunity to give back to the community and practice leadership. Throughout the year, students work with CS faculty and graduate students to design and carry out fun and interactive group activities for middle school girls to facilitate interest in computing. The program follows a multi-layered mentorship and leadership model, with graduate students acting as mentors for the undergraduate students, who in turn lead the middle school students to discover the excitement of computing.

The Douglass-DIMACS Computing Corps is a partnership of DIMACS, The Douglass Project for Rutgers Women in Math, Science, and Engineering, and the Piscataway public schools.

Rutgers is a member of the STARS Alliance for Broadening Participation in Computing through Recruiting, Bridging, and Retention. The Douglass-DIMACS Computing Corps is carried out as part of our STARS partnership.


Activities

In an effort to bridge the gender gap in STEM fields, we visit local middle schools and teach young girls how to program. We construct and conduct lesson plans that introduce the basics of robotics and various programming languages in a fun and exciting way, while also considering the global impact of technology.

Moreover, we host events that allow middle school students to visit Rutgers and learn about the resources available to women in computing. As a part of their trip, they engage in various workshops (focusing on virtual reality, Arduino, Finch Robots, website development, and more) and get a tour of the campus.

In addition, we are a part of an annual event called HackHers, organized by WiCS. It is a women-centric and beginner-oriented hackathon at Rutgers University, sponsored by notable companies such as Microsoft, AT&T, Bloomberg, and Goldman Sachs. The mission of the event is to create a space in which women can explore tech culture and be empowered to create with code.


Get Involved

Any female Rutgers student who is interested in technology can join us. We meet every other Friday in CoRE room 401 on Busch Campus.

By joining our group, you will be able to:

work with other Rutgers women who love computing and technology.
develop your leadership and organization skills.
receive travel grants for attending workshops and conferences.
get internships with local corporations including Colgate Palmolive, UPS, and Johnson and Johnson.
gain the experience necessary to pursue computing careers as well as to advise underclassmen.
Team

Officers:

Co-President: Akanksha Srivastava
Co-President: Gloria Salas Paucar
Secretary: Jessica Kong
Public Relations Officer: Samantha Lee
Recruitment Officer: Danielle Rash
Educational Events Coordinator: Sruthi Soorian
Educational Events Coordinator: Khanh Lu
T'Schor Program Coordinator: Danni Xu
T'Schor Program Coordinator: Yisel Breton